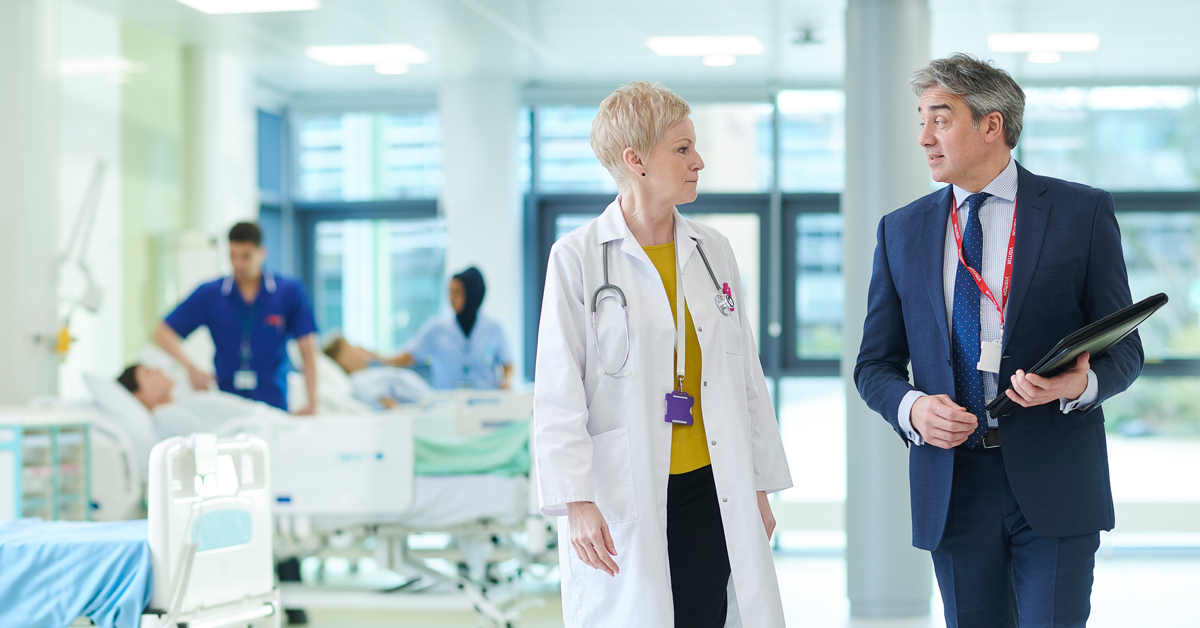 Two National Companies Choose Miami-Based Marketing Firm To Target Hospitals
The Weinbach Group Will Develop Campaigns To Reach I.T. And Finance Decision-Makers
January 08, 2021
MIAMI – January 8, 2021
– The Weinbach Group, a
Miami ad agency
, nationally recognized for its successful healthcare marketing campaigns, announced it will add two B2B companies to its client roster, both of which cater to the needs of healthcare delivery organizations. Lakeland, Fla.-based Advicare hired the
healthcare marketing firm
to assist in promoting its insurance claims appeals services for hospitals and health systems. On behalf of MedSec, the agency's other new account which focuses on cybersecurity, The Weinbach Group will also target decision-makers within hospitals, to whom it will advertise the company's software solution that monitors and protects hospitals' medical devices from cyber threats.
For both enterprises, The Weinbach Group will develop and implement marketing programs and
medical advertising
to reach healthcare professionals on a national scale and will rely heavily on
digital marketing
, including advanced targeting through social media channels. The agency will also flex its
healthcare public relations
muscle to gain media attention for the two companies and their respective leadership teams.
"We spoke to a number of firms around the country, and we chose The Weinbach Group for its deep knowledge of the healthcare industry and its track record of success communicating to hard-to-reach audiences about complex topics," said Bob Colón, senior vice president of business development for
Advicare
. "In the short time we've been working together, it's become evident we made the right choice. When it comes to healthcare marketing, these guys know their stuff."
Like Advicare, The Weinbach Group's other newly signed client,
MedSec
, has a highly specialized, sophisticated business. Its MedScan product monitors the thousands of medical devices within hospitals to detect and protect against cyber attacks. For MedSec, The Weinbach Group will leverage the expertise of the company's widely recognized executives, many of whom have worked in senior military roles and are partnered with international regulatory bodies to develop guidelines for medical device cybersecurity.
"Like MedSec's approach to medical device cybersecurity, The Weinbach Group takes a holistic approach to marketing and communications," said Justine Bone, CEO of MedSec. "Their team took a deep dive to understand our unique position in the market. They challenged us to re-evaluate how we think of ourselves and reminded us of the importance of connecting – at an emotional level – with prospective clients."
Both companies have already begun marketing communications and public relations initiatives with The Weinbach Group, including successful promotions of industry-facing webinars, and contributing to editorial coverage of pandemic-related issues.
"This is a challenging time to onboard new clients," said Daniel Weinbach, president and CEO of The Weinbach Group. "We refuse to sacrifice our thorough, disciplined approach to positioning and branding, even at a time when we're unable to be physically close to our clients."
For more information on The Weinbach Group, please contact Meieli Sawyer at (305) 668-0070 or msawyer@weinbachgroup.com.
About The Weinbach Group
The Weinbach Group, now in its fourth decade of business, consistently ranks among South Florida's top advertising, public relations, and marketing firms. The agency serves clients in a range of industries, and has special expertise working with healthcare organizations. Notable clients have included
ChenMed Senior Care
, The Renfrew Center for Eating Disorders, HCA,
University of Miami Miller School of Medicine
, and Jackson Health System.
Tpo