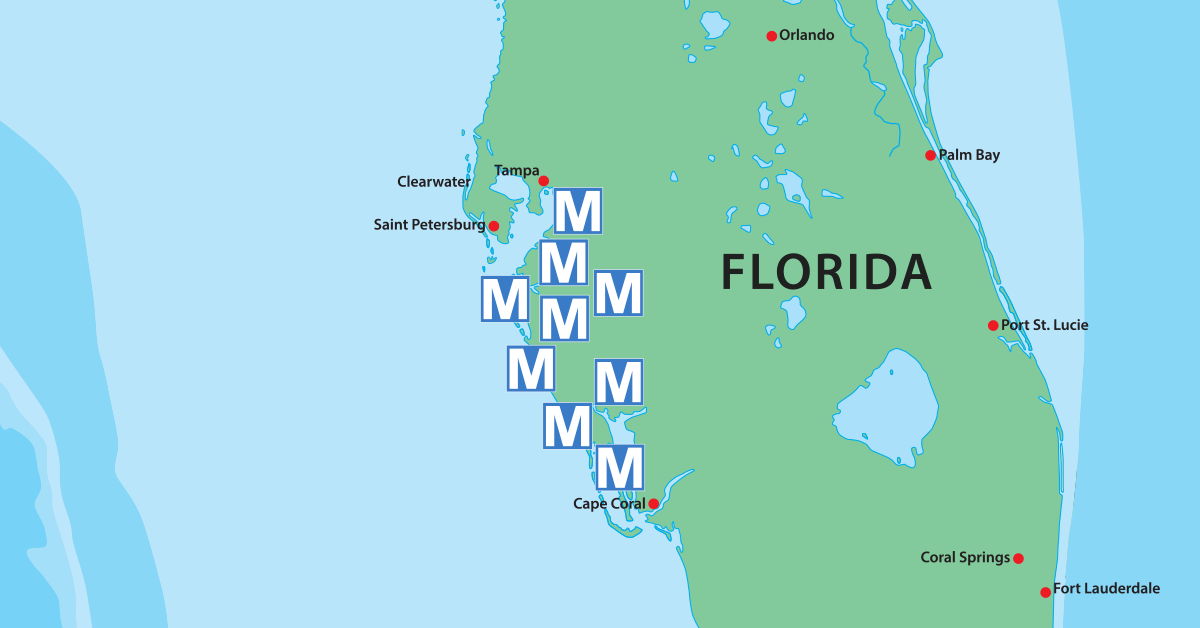 Rapidly Expanding Network of Primary Care Clinics Hires Healthcare Advertising Agency
The Weinbach Group Jumps In To Assist MAXhealth With Transition To Telemedicine
June 03, 2020
The Weinbach Group, a
healthcare marketing firm
based in Miami, Florida, was named agency of record for MAXhealth, a provider of primary and specialty care with ten locations on the west coast of Florida.
MAXhealth
, which is headquartered in Sarasota, hired The Weinbach Group to help build patient volume as the company expands with new practice locations and a cohort of new physicians. However, shortly after onboarding, the
Miami ad agency
had to pivot its communications approach to address the changing healthcare upended by
COVID-19
.
MAXhealth has grown dramatically since its inception in 2012 through the acquisition of existing physician practices and through de novo practice formation. In only seven years, the company had more than 40,000 primary care patients served by 40 physicians and physician extenders. It also successfully introduced a
value-based care model
that requires frequent health monitoring and preventive care. Under the value-based arrangement, much of its revenue is based on patients' health outcomes rather than on systems that reward volume over quality.
The Weinbach Group, a nationally recognized
healthcare advertising agency
that has far-reaching experience with value-based healthcare, understands MAXhealth's business model and how to leverage the innovative care approach to attract patients. In addition, the agency's strong digital
medical advertising
team was able to quickly address urgent communication needs precipitated by the COVID-19 outbreak.
"We already had a
telemedicine
program in place," said Neil Bedi, MAXhealth's founder and CEO. "However, few patients were familiar with the platform, and when the pandemic hit, we were seeing hundreds of cancellations each week. The Weinbach Group, with its healthcare marketing know-how, jumped in to help us revamp our website and convert most of our appointments to TeleVisits."
In addition to modifications to the company's website, The Weinbach Group also launched a
digital marketing
program focused on MAXhealth's robust telemedicine program. During the month of April, the campaign generated thousands of web visits and traction toward attracting new patients. The agency also created messaging for current patients to migrate them to the digital platform.
"Our work with MAXhealth has been fast-paced and rewarding," said Daniel Weinbach, president and CEO of The Weinbach Group. "We had already gone through a series of branding exercises and had a marketing plan in place, which meant that, in mid-March, we were ready to pivot to meet MAXhealth's needs. We're delighted the collaboration has paid off and so many patients have seamlessly migrated to the company's telehealth program."
For more information, please contact Meieli Sawyer at 305-668-0070 or msawyer@weinbachgroup.com.
About The Weinbach Group
The Weinbach Group, now in its fourth decade of business, consistently ranks among South Florida's top advertising, public relations, and marketing firms. The agency serves clients in a range of industries, and has special expertise working with healthcare organizations. Notable clients have included
ChenMed Senior Care
, The Renfrew Center for Eating Disorders, HCA,
University of Miami Miller School of Medicine
, and Jackson Health System.
Tpo