Case Studies
Appealing To New Moms' Desire For Luxury
Little Miracles Suites
Miami-based Jackson Health System, an academic medical center and healthcare safety net, was facing a deteriorating
reputation among patients seeking elective care – including patients choosing where to have their babies. Jackson
needed to compete with private hospitals, so it completely renovated its maternity unit into a fresh, contemporary, new
space called "Little Miracles Maternity Suites," complete with spa-like amenities and all-private rooms. But how could it
overcome its reputation for being out-of-date and out-of-style?
Solution
To get the word out to the community about Jackson's new maternity offerings, the health system's agency, The Weinbach Group, created an integrated campaign that would appeal to Jackson Memorial's diverse patient groups and would utilize a range of tactics to reach new moms regardless of how they preferred to access media.

Since the hospital's clinical expertise was well known, the healthcare marketing firm decided its medical advertising should focus on the luxurious new facilities and the patient experience.

Rather than focusing on babies, as most maternity advertising does, The Weinbach Group's campaign demonstrated how Jackson met the needs and wants of mom and her desire for a comfortable, luxurious environment.

We produced highly-targeted TV commercials, including separate spots for African-American stations, Spanish-language media, and general market outlets. Online advertising, website assets, and social media graphics featured attention-getting imagery, including one ad that showed a newborn sleeping on a silver platter, held by a gloved butler's hand, and a headline that read, "Luxury Delivered."

In addition to measurable, successful results, the campaign earned feature coverage in HealthLeaders and Strategic Health Care Marketing, and it won a gold award in the Healthcare Advertising Awards.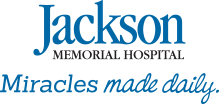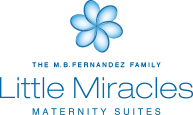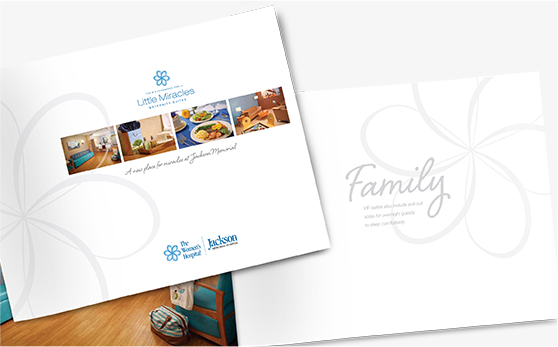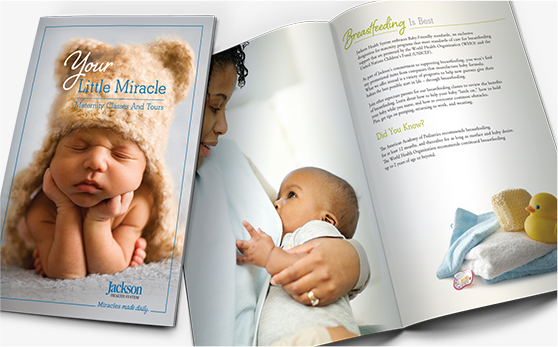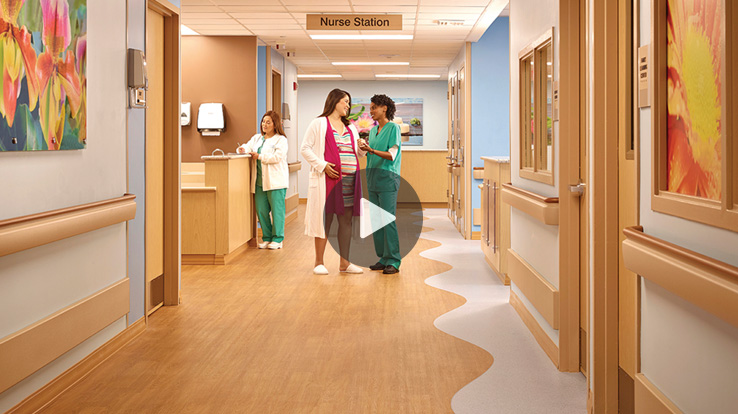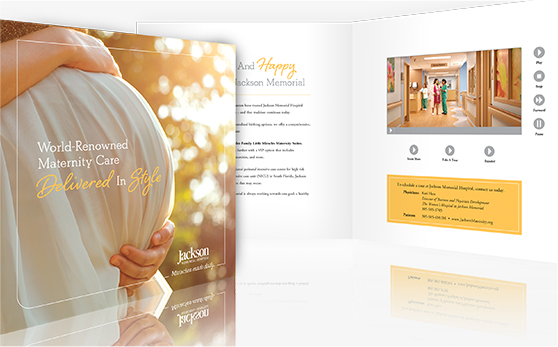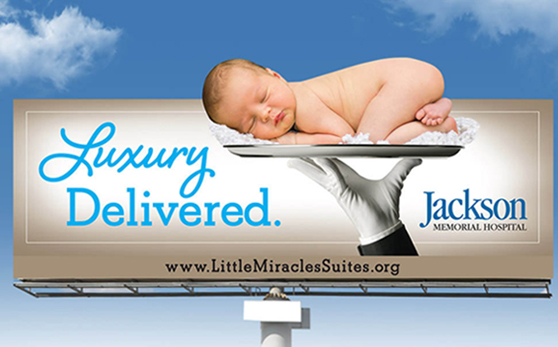 Results
Visits to the maternity landing
page increased from
125 per week to more than 2,100 per week
Downloads of its amenities
brochure rose from a handful
to more than 327 per week
Volume of births grew by more than 20%