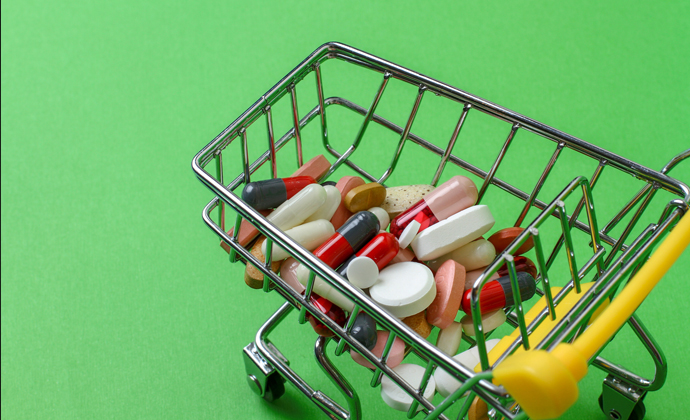 Healthcare Marketers Using Social Media To Market Pharmaceuticals
September 26, 2019
The principal of Miami-based
healthcare marketing firm
, The Weinbach Group, spoke with Suzanne Zuppello of Vox about new approaches to market pharmaceuticals on social media platforms. Daniel Weinbach, president and CEO of the
healthcare advertising agency
, along with other healthcare marketing experts, share their thoughts about the ethics and effectiveness of marketing "healthcare solutions" that fail to disclose the products their customers will actually use. Is this form of
medical advertising
deceptive? Or is it innovative? Read the following excerpt to form your own opinion, or
click here
to read the entire article.
Breezing through my Instagram feed, a robin's egg-hued post catches my eye. I swipe through the slides of the sponsored post, reading customer testimonial after customer testimonial about some sort of life-changing treatment — the specifics of which have been omitted. "My quality of life is 100% improved," one user says. "Longest time in my life I have been migraine free!" claims another.
What I can infer is that these customers are victims of chronic migraines, just like I am. I tap "learn more" and find myself on the landing page for
Cove
, a direct-to-consumer (DTC) health care company that has staff doctors diagnose these debilitating headaches and then prescribes and delivers prescriptions to patients.
It takes a few taps on my screen, from the sponsored Instagram post to Cove's website, before I might learn how Cove achieved such positive results: The company sells a mix of medications, such as prescription-strength naproxen, the nonsteroidal anti-inflammatory drug sold under the brand name Aleve when purchased over the counter as well as beta-blockers, antidepressants, and anticonvulsants. Actual drug information — warnings, side effects, and benefits — can also be found on its website, after clicking "Learn More" next to each product's name.
Cove isn't the only
DTC health care
darling to advertise using the condition, not the treatment, on Instagram. Today venture capital-backed entrepreneurs are launching diagnose-and-treat telemedicine platforms at warp speed. Many factors have created a market ripe for health care at home:
rising health care costs
that send patients scuttling for more transparent options, expiring drug patents that lead to generics of super-popular drugs being rebranded and sold for cheap, and the expansion of on-demand services encouraging the expectation that we can do anything and everything from our beds.
Customers are captured through stylish but vague ads they see on social media, public transportation, and streaming services, and can access health care services anywhere via their phones.
Click here to read the entire article on Vox
.
Daniel Weinbach, president of
The Weinbach Group
, an advertising firm that represents health care-related companies, explained to Vox how
Cancer Centers of America
uses a help-seeking strategy to market its treatment services: "They don't tell the prospective patient what kind of chemotherapy or what kind of radiation they're going to use to treat their cancer. They just say 'We treat cancer. We treat it well.'" Cove's use of patient testimonials conveys a similar message: We treat migraines, and we treat them well.
Tpo