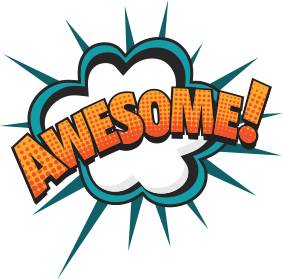 Thrilling Clients
For Over 30 Years.
Clients want creativity, great writing talent, and savvy marketing
expertise from their advertising agency, public relations firm,
or marketing communications partner. Of course, they do.
And we deliver all those things.
Even more important, clients want an ad agency or PR firm that's easy to work with, responds quickly, and demonstrates flexibility. For 30 years, we've delivered high quality marketing communications, and we've delivered client-centric service, always recognizing the needs of clients' organizations and the needs of the people working in those organizations. This approach has led to an average client tenure of nearly a decade!
Case Studies
Little miracles maternity suites
To compete more aggressively for maternity patients, Miami-Dade County's public hospital system, Jackson Health, relied upon The Weinbach Group for a novel campaign that leveraged the hospital's new, spa-like atmosphere to attract patients that were going elsewhere to have their babies.
See the Case Study
Case Studies
Give Miami Day
On behalf of The Miami Foundation, we leveraged the power of social media, public relations, and digital advertising to make Give Miami Day the region's most successful 24-hour period of philanthropy in the Miami Foundation's 50-year history.
See the Case Study
Case Studies
AIR METHODS
With more than 300 bases across the U.S., Air Methods is the nation's largest operator of air ambulance services. However, despite its size and position as the industry's leader, it faced unique challenges in one the country's most unique markets, Key West, Florida.
See the Case Study
Messages That Matter
To Your Customers & Clients
Newsflash: your target audience doesn't care about you. They care about themselves. So why do run-of-the-mill advertising agencies and public relations firms develop "all about me" messages for their clients?
At The Weinbach Group the work we create addresses what matters most to our clients' audiences. We ask,
"What problem or need does the market have, and how can our client's product or service meet that need?"
In other words, we lead with benefits and follow with features.
Clients
Scroll Through Our Roster
Of Current & Former Clients



Full Service.
At your service.
Comprehensive
Communications Programs
We deliver strategic marketing communications planning and program implementation. And those programs are comprised of the right mix of tactics to achieve our clients' goals.

Strategy
Branding
Positioning
Market Research
Planning
Strategic Counsel

Print
Print Advertising
Sales Tools
Collateral Materials
Direct Mail
Exhibits & Displays
Graphic Identity

Digital
Website Development
SEO
Pay-per-click Advertising
Banner Advertising
Mobile
Content Marketing
Email Marketing

Outdoor
Billboards
Bus Sides
Bus Shelters
Rail
Auto Wraps

Public Relations
Publicity Generation
Media Relations
Writing
Public Opinion Campaigns
Crisis Communications
Investor Relations

Broadcast
TV Commercials
Radio Commercials
Web Videos
Animation