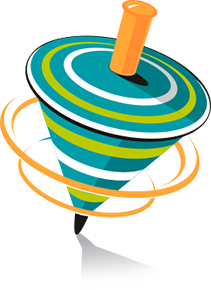 Public Relations
It's How You Spin It
Good Performance, Publically Appreciated
"We need public relations." Prospective clients say this all the time, but what does it mean? The term "public relations" has morphed into one of those vague business phrases that has a different meaning, depending upon who you ask.

Some folks think of public relations as publicity, and that's an absolutely fair definition. It's certainly one of the services we provide to our clients, and at The Weinbach Group we do it well – scoring literally thousands of media hits over the course of our three-decade history. However, we have a broader view of public relations than just publicity generation.
Our definition of public relations dates back to our firm's founder, Phil Weinbach, and his early days in the business working with industry pioneers like Al Fleishman, Bob Hilliard, and John Graham. For Phil, public relations is "good performance, publically appreciated."
Learn more about our philosophy of integrated marketing and our unique process
More Communication Channels Than Ever Before
Today, we have more ways of making sure our clients' good performance gets the public appreciation it deserves. Thanks in part to the advent of new media and user-generated content, public relations has become an even more powerful communications tool.
Public Relations Services
At The Weinbach Group, our public relations services include:
Publicity generation
Media relations
Reputation management
Crisis communications
Content marketing (blogs, articles, whitepapers)
Social media monitoring and social media management
Thought leadership
Video storytelling
Public opinion campaigns
Investor and financial public relations
Contact us
to learn more about how The Weinbach Group's public relations professionals can help your organization.
More Platforms, More Skills Required
Yes, the days of blasting press releases off to the media and hoping for coverage are long gone. The good news is public relations pros have more ways of helping clients spread the word about their organizations. But having more public relations tactics require a public relations firm with the skillset and experience to effectively utilize those tactics.
At The Weinbach Group our public relations team has the experience, resources, and expertise, including:
Award-winning writing skills
Relationships with journalists
Social media prowess
Knowledge of integrated marketing
Subscription-based access to media contacts
Marketing automation tools
Tpo