Hispanic Marketing
Good Hispanic Marketing
Is Good Business
Yes, more than half the residents in our agency's home market consider themselves Hispanic. Yes, nearly five million Hispanics call Florida home. And yes, 60% of our neighbors speak Spanish.

However, that's not why we dedicated this section of our website to Hispanic marketing. It's because The Weinbach Group believes the best marketing is targeted marketing reflective of the wants, needs, culture, and character of our clients' audiences. And in South Florida – or just about anywhere else in the U.S. – that means creating marketing messages that resonate with Hispanic audiences.
One Size Does Not Fit AlL
The staff at our agency includes Cuban-born Americans, American-born Cubans, Ecuadorians, Venezuelans, and even a few New Englanders. Each of them has unique cultural identities and dialectal differences that require specific messaging. With this in mind, The Weinbach Group develops Hispanic marketing to reach our clients' audiences with the greatest precision possible. We do this by applying the following:
Dialectically-neutral Spanish for multi-ethnic Hispanic messaging
Dialectically-specific Spanish for targeted Hispanic messaging (Mexican, Central American, Caribbean, etc.)
Racially-sensitive photography and art to reflect Hispanic diversity, including Afro-Caribbean audiences
Recognition of generational differences for reaching Hispanic millennials and youth audiences, including digital marketing
Media Contacts That Matter
From earned media coverage to paid advertising, the team at The Weinbach Group can get our clients' messages in front of their audiences. We have established contacts with regional, national, and international Spanish-language outlets to find the perfect fit – at the perfect price – to reach our clients' target market.

Visit our portfolio section to view samples of our Hispanic marketing materials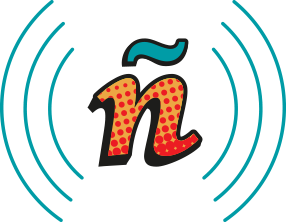 Contact us
to learn how The Weinbach Group can help your organization reach its Hispanic audiences.
Tpo