The Weinbach Group Hires Jason Lopez As Communications Specialist
Miami P.R. Firm Expanding Social Media Services
March 31, 2016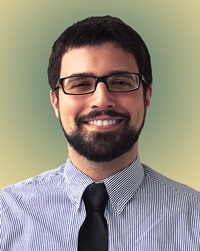 MIAMI – March 18, 2016
– The Weinbach Group, a leading
Miami public relations firm
and advertising agency announced the addition of Jason Lopez to its professional staff, where he will serve as communications specialist. In his new position, Jason will be responsible for much of the content development required by the firm's clients. He will also handle public relations and publicity activities, as well as spearhead the firm's growing social media services. He brings nearly a decade of journalism experience, including knowledge earned at previous posts in television and radio news.
"Jason adds a multifaceted dimension to our
Marketing communications firm
," said Daniel Weinbach, president and chief executive officer of The Weinbach Group. "His journalism background in radio and television complements our media relations activities, and his hands-on role developing news content – delivered via social media – will come in handy as we continue to expand the scope of our clients' social media endeavors."
Mr. Lopez joins the Weinbach Group after working at iHeartmedia, where he served as an editor and reporter for its Miami-based news/talk station 610 WIOD. At WIOD, he contributed the station's on-air reporting and its online content.
"Whether developing award-winning ads or creating online engagement, Jason's real-world, professional writing experience enhances the value of what we have to offer our clients," said Meieli Sawyer, director of communications at The Weinbach Group. "Top clients like Jackson Health System choose our agency as their
Healthcare marketing firm
, and it's how we have established such a formidable reputation here in South Florida and beyond."
Jason is a Miami native. He studied at the University of Miami in Coral Gables, where he earned dual Bachelor of Science degrees in Broadcast Journalism and English.
About The Weinbach Group
The Weinbach Group, which is set to celebrate its 30th anniversary next year, consistently ranks among South Florida's top marketing firms and was recently named among the region's top PR firms. As a
Healthcare advertising agency
, the company has been nationally recognized for its work on behalf of clients including Jackson Health System and the Susan G. Komen Foundation. To visit our website, go to
www.weinbachgroup.com
.
###
Tpo