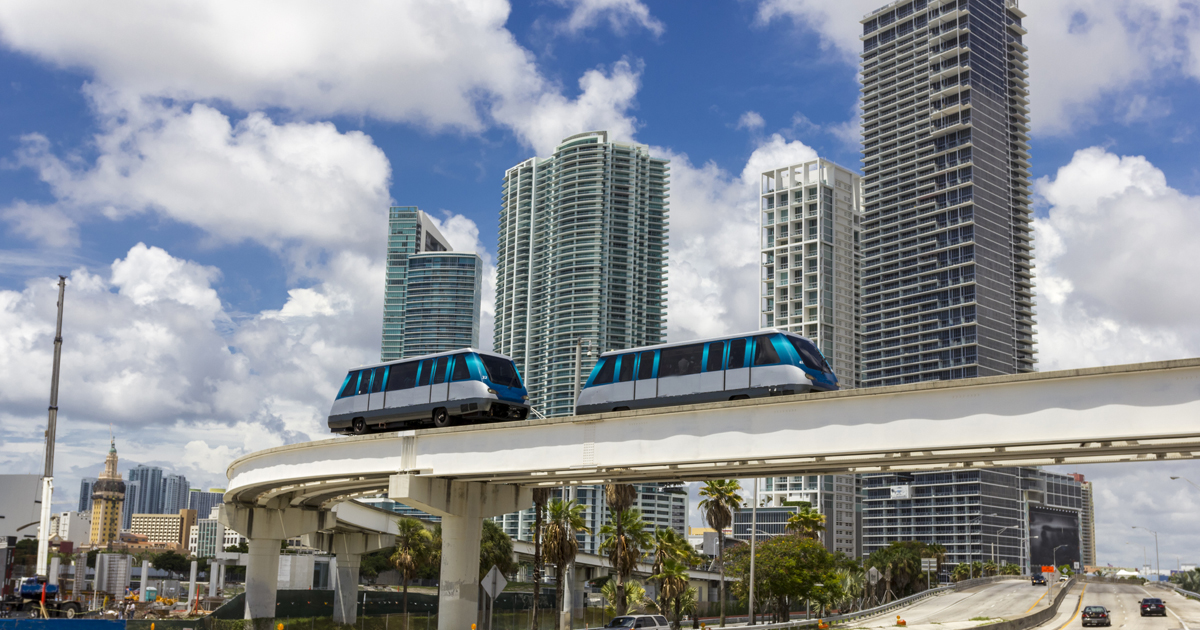 Miami Public Relations Firm Hired By Miami-Dade County Department Of Transportation & Public Works
The Weinbach Group's Decades-Long Track Record And Experience Serving Government Accounts Helps Win Competitive Bid
November 09, 2023
The
Miami-Dade County Department of Transportation and Public Works (DTPW)
, which operates the 15th largest public transit system in the U.S. and the largest transit agency in Florida, selected The Weinbach Group to handle marketing communications, including public relations and creative campaign development. The
Miami public relations firm
, which has operated in South Florida continuously since 1987, will promote the Department's growing public transportation system, including the launch of new bus routes, new transportation infrastructure, and novel public works projects, like the
Underline
, a 10-mile linear park and trail that runs under Metrorail's elevated tracks.
Among its first tasks, the Miami-based
marketing communications firm
will develop a comprehensive, strategic communications plan to help the Department effectively disseminate information to its diverse audiences and to promote departmental assets within the public transit system.
"The Department of Transportation and Public Works' lofty vision is to be the world's best provider of transportation options, which is supported by its far-reaching strategic plan," said Juan C. Mendieta, chief external affairs officer for the Department. "To be successful, the implementation of a comprehensive strategic communications plan is also a must, and we are pleased to partner with The Weinbach Group, a proven leader in this space, to develop and activate this plan to harmonize and innovate all outbound communications, so residents and key stakeholders are part of the process."
While The Weinbach Group has a national reputation as an award-winning
healthcare marketing firm
, the
Miami ad agency
has a number of local clients, including major public sector accounts like
Miami-Dade County's Water and Sewer Department
and the
Miami-Dade County Department of Cultural Affairs
, which runs the
Dennis C. Moss Cultural Arts Center
and the
Miami-Dade County Auditorium
. The firm also served as advertising agency of record for Miami-Dade County's Public Health Trust and
Jackson Health System
.
"We have been part of the South Florida business community for almost four decades," said Daniel Weinbach, president and CEO of The Weinbach Group. "Over that time, we have seen Miami explode into one of the world's most talked-about and visited global cities. Now, as the communications firm for the Department of Transportation and Public Works, we have the opportunity to earn Miami's public transit system the attention it deserves as a source of pride for the entire community."
The Weinbach Group team will work closely with Miami-Dade's
Communications and Customer Experience Department (CCED)
, the internal marketing communications agency that oversees advertising, website development and maintenance, social media, and public relations for nearly all of Miami-Dade County's departments and divisions.
To learn more about The Weinbach Group, please contact Meieli Sawyer at (305) 668-0070 or
msawyer@weinbachgroup.com
.
About The Weinbach Group
The Weinbach Group, now in its fourth decade of business, consistently ranks among South Florida's top advertising, public relations, and marketing firms. The agency serves clients in a range of industries and is best known as a healthcare marketing firm. Notable clients have included
Mount Sinai Medical Center
,
ChenMed Senior Care
,
The Renfrew Center for Eating Disorders
,
HCA
,
University of Miami Miller School of Medicine
, and Jackson Health System.
Tpo