Miami Advertising And P.R. Firm Promotes From Within
The Weinbach Group Names Meieli Sawyer Director Of Communications
June 06, 2016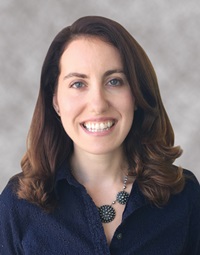 MIAMI, May 26, 2016
– The Weinbach Group, a leading
Miami public relations firm
and
healthcare advertising agency
, announced the promotion of Meieli Sawyer to director of communications. In her new role, Ms. Sawyer will coordinate strategic and tactical public relations, develop advertising campaigns, and oversee the agency's copywriting department. She will also collaborate with the agency's account services team to ensure marketing, communications, and public relations remain consistent with clients' positioning and overarching goals. She previously served as a communications specialist at the firm and will continue to contribute to copywriting and public relations, with an increased focus on client strategy.
"Meieli has played a crucial role in growing both the caliber and number of clients at our
marketing communications firm
," said Daniel Weinbach, president and chief executive officer of The Weinbach Group. "She has also helped solidify our reputation nationally as a leading
healthcare marketing firm
. Now, she can mentor our next generation of communications specialists to do the same."
Ms. Sawyer joined The Weinbach Group in 2011 after working as a freelance journalist for six years, writing for print media, photo agencies, and breaking news sites as a masthead contributor. Her coverage included healthcare, business technology, lifestyle, and entertainment.
"Meieli has served our account with the perfect blend of tenacity and creativity," said Dayve L. Gabbard, executive director of Susan G. Komen® South Florida. "She has a second-nature understanding of the media and will thrive in her new role."
A native of Vermont, Ms. Sawyer earned her Bachelor of Science degree from Syracuse University. She also studied at London College of Fashion and Mackenzie Presbyterian University in Sao Paulo, Brazil.
About The Weinbach Group
The Weinbach Group, which is set to celebrate its 30th anniversary next year, consistently ranks among South Florida's top marketing firms and was recently named among the region's top PR firms. As a healthcare ad agency, the company has been nationally recognized for its work on behalf of clients including Jackson Health System and the Susan G. Komen Foundation. To visit our website, go to
www.weinbachgroup.com
.
###
Tpo