Miami Ad Agency Expands Executive Leadership Team Amidst Pandemic
The Weinbach Group Hires Healthcare Marketing Pro Jeff Siwak As Director Of Client Accounts
January 29, 2021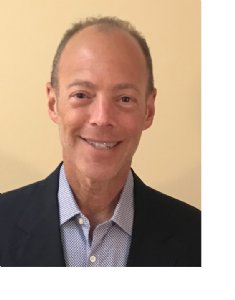 The Weinbach Group, a nationally-recognized
healthcare marketing firm
, announced today the addition of Jeff Siwak, a seasoned communications professional, to its executive leadership team. He will serve as director of client accounts where he will be responsible for providing strategic direction for clients' marketing efforts to ensure the
Miami ad agency
achieves clients' communications and marketing goals. Despite the pandemic, The Weinbach Group grew dramatically during the past year, adding a number of new accounts and expanding the scope of work for existing clients. The addition of Mr. Siwak will allow the agency to continue its growth trajectory while bringing greater strategic focus to client accounts.
"Of course, the pandemic has been a historically challenging period in so many ways," said Daniel Weinbach, president and CEO of The Weinbach Group. "In the context of
healthcare public relations
, this time has raised unique challenges for our clients in the healthcare industry – challenges that required expertise in healthcare marketing. So, they turned to The Weinbach Group. Now, as we help these companies navigate this new era, we feel confident having Jeff to guide them. He brings diverse experience from across the health and medical field as well as unique bona fides as a professor of healthcare marketing."
Mr. Siwak is an adjunct professor at
St. Louis University's College of Public Health and Social Justice
, where he teaches healthcare marketing. Prior to joining The Weinbach Group, he worked at
BJC Healthcare
, the largest health system in Missouri. His healthcare experience also includes working at Coventry Health Care, overseeing the proposal department at
Express Scripts
, and handling product development at Magellan Behavioral Health. He also has worked on a contract basis for Express Scripts and
Blue Cross Blue Shield
.
As director of client accounts, Mr. Siwak will collaborate with the healthcare advertising agency's other account executives, as well as the company's content writers, graphic design team, and publicity department, to deliver creative work that advances client objectives. Further, he will leverage his client-side experience to grow existing relationships and provide a client-centric focus to the work the agency carries out.
He earned a Bachelor of Science degree from the
University of Missouri-Columbia
and an MBA from St. Louis University.
About The Weinbach Group
The Weinbach Group, now in its fourth decade of business, consistently ranks among South Florida's top advertising, public relations, and marketing firms. The agency serves clients in a range of industries, and has special expertise working with healthcare organizations. Notable clients have included
ChenMed Senior Care
,
The Renfrew Center for Eating Disorders
, HCA,
University of Miami Miller School of Medicine
, and
Jackson Health System
.
Tpo