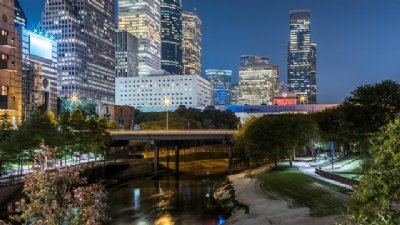 HCA Selects Healthcare Marketing Firm To Promote Its Greater Houston Physician Group Of More Than 150 Providers
The Weinbach Group Will Use Digital And Conventional Approaches To Grow Patient Volumes
January 11, 2017
MIAMI, Florida, January 11, 2017
– The Weinbach Group, a leading
marketing communications firm
with a long track record of success in the healthcare sector, added HCA Gulf Coast Physician Services Group to its client roster. The Weinbach Group will help the multi-specialty practice comprised of nearly 150 physicians and more than 500 support personnel to streamline its brand, launch internal communications, and implement patient volume growth campaigns.
The Physician Services Group is part of HCA Gulf Coast Division, a subsidiary of HCA, which includes more than 250 hospitals and freestanding surgery centers located in the U.S. and U.K. Its Physician Services Group has locations throughout the greater Houston area, Corpus Christi, and the Rio Grande Valley.
"We've grown extremely rapidly, in the midst of constant change across the industry," said Suzette Bagalman, Director of Operations for the Physician Services Group. "Now that we've assembled such a robust team of doctors and caregivers, we're ready to start telling the world our phenomenal story. And we wanted a marketing partner that had the industry knowledge to hit the ground running. We found that partner in The Weinbach Group."
The Weinbach Group, which celebrates its thirtieth anniversary this year, is the longest continuously-operating
healthcare marketing firm
in the region. The company made news in 2016 for sixteen wins in the Healthcare Advertising Awards, one of the nation's largest and most-respected
medical advertising
contests.
"The Physician Services Group has put together an all-star team of doctors practicing in specialties that can quickly benefit from digital marketing support and offline tactics," said Daniel Weinbach, president and CEO of the ad agency. "We're looking forward to bringing the group together under a more unified umbrella brand while leveraging the physicians' reputations for delivering high-quality clinical care and an outstanding patient experience."
About The Weinbach Group
The Weinbach Group, now it its 30th year, consistently ranks among South Florida's top advertising, public relations, and marketing firms. It serves clients in a range of industries, and has particular renown as a
healthcare advertising agency
. The firm is nationally recognized for its work on behalf of clients including The Renfrew Center for Eating Disorders, University of Miami School of Medicine, and Jackson Health System. For more information, visit
www.weinbachgroup.com
.
Tpo