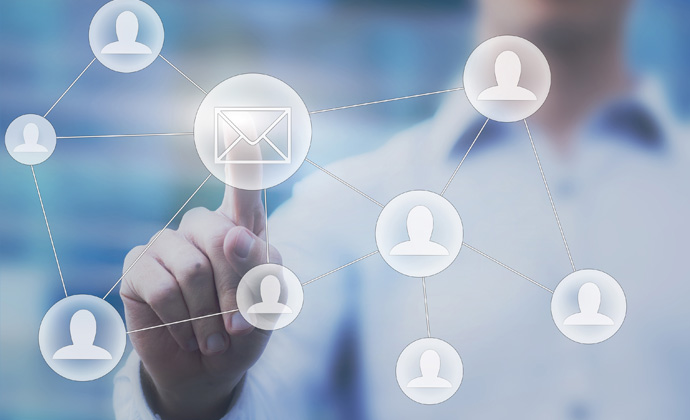 When NOT To Send An Email Blast
December 11, 2013
Whether you work in the advertising business or you're a stay-at-home entrepreneur, you may have wondered when is the best time to send out a promotional email to generate great results. At our
Miami ad agency
, we pay close attention to the topic to make sure our clients' emails get the attention they deserve.
On his blog, digital media expert Scott Stratten pointed out there are lots of conflicting studies on the subject. He explains you can find arguments to justify nearly every hour of the day as being the best time for distributing your email – including, surprisingly, between midnight and three o'clock in the morning!
In general, however, experts agree that certain days are less optimal than others. These are the times you absolutely don't want to send your emails. For example, Monday can be a risky day for distributing email because many people have a whole weekend's worth of messages in their inboxes to wade through before they can start reading new messages. Similarly, the weekend itself might not make a lot of sense since we know that internet usage dips dramatically on Saturdays and Sundays.
We've found our own "sweet spot" that we often recommend for distributing promotional emails on behalf of our
medical advertising
clients. And when we're wearing our hats as a
Miami public relations firm
, we pick the same times for distributing press releases and media pitches. We shoot for a mid-morning on Tuesdays, Wednesdays, or Thursdays. On these days and at these times, we have generated higher-than-average open rates and click-through rates. We've also found that the most important ingredient in generating a high open rate is the subject line. In this regard, be sure to avoid "spam magnets" in your subject lines. Words like "free," "sexy," and "click" can trigger recipients' spam filters to direct your message to their junk mail.
At the end of the day any
marketing communications firm
will agree, you have to know your audience. You may write a subject line and email message worthy of an Addy Award, but if your audience isn't looking for your content, or the timing is off, your open rates and click-throughs will suffer. For example, don't send an email late at night to school teachers who need to wake up early in the morning.
Of course, the best guarantee your emails will get the attention you want is to test the variables that affect your audience's response – subject line, content, and timing.
Separate your mailing list into sample groups. Then send the exact same messages on different days, different times, and with different subject lines. Based on your results, you'll be able to send the bulk of your emails with the winning combination. Let us know if it works for you, and then we'll pat ourselves on the back.
Tpo