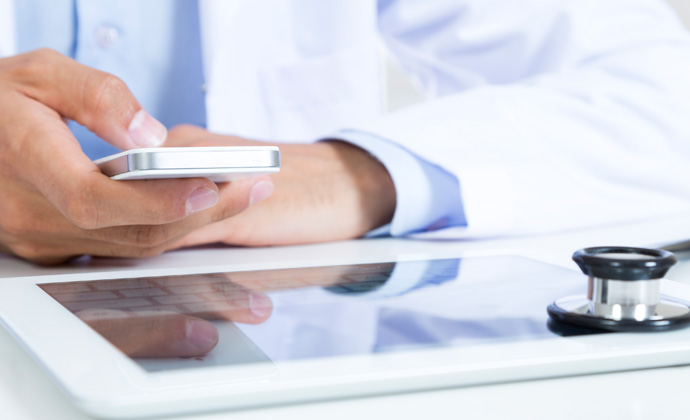 Should Healthcare Marketing Point To The Web?
April 24, 2015
For years now, the conventional wisdom among marketers of all types has been to point prospective customers online to "take action." In the universe of
medical advertising
, we likewise have used our clients' websites as sales sites to convert prospective patients into real patients.
Recently, at our
healthcare advertising agency
, we launched a campaign with a carefully-planned, online conversion methodology. Our offline marketing tactics, which included television, radio, and print advertising, directed prospects to a vanity URL. Here, the prospective patient (or concerned family member) could download information promised in our ads.
Well, the campaign worked! We drove hundreds of users to the website in the first week of the campaign, and subsequently, we recorded web hits to the vanity URL from thousands of unique visitors. Best of all, the client's website analytics demonstrated the campaign's effectiveness. However, there was one small problem. The client did not see commensurate increases in patient appointments for the advertised service. So did the campaign work? Maybe. Maybe not.
The call-to-action worked, but driving people to our client's website did not translate to appointment requests.
My gut told me the target audience was just not comfortable making their appointments online. My gut – and 20-plus years running a
healthcare marketing firm
– told me the target audience would prefer to make their appointments over the phone with a real, live person.
As it turns out, research on the subject seems to support what my gut was telling me. According to Salesforce's "2015 State of the Connected Patient" report, most people still prefer to communicate in person or over the phone, even with the plethora of technologies available to help them connect with their care providers.
The Salesforce survey of 1,700 adults found that 76% of respondents set up appointments by phone, and only 7% percent did so online.
So does this mean we stop pointing prospective patients to our clients' websites? Do we go back to the days of business reply cards and counting phone calls? Probably not entirely.
We anticipate that consumers will increase their adoption of online appointment scheduling technology, especially if providers and marketers make push them in that direction. (Just look at the airlines and how passenger bookings have been pushed to online platforms.) In addition, the growing influence of millennials' preference for technology will affect how we schedule our doctor appointments.
For the moment, however, at this
Miami public relations firm
, we've restructured our campaign. We replaced the vanity URL in our ads with a vanity phone number that rings into our clients' outsourced call center. So as soon as we learn the results of our "experiment," we'll be sure to share them.
Tpo