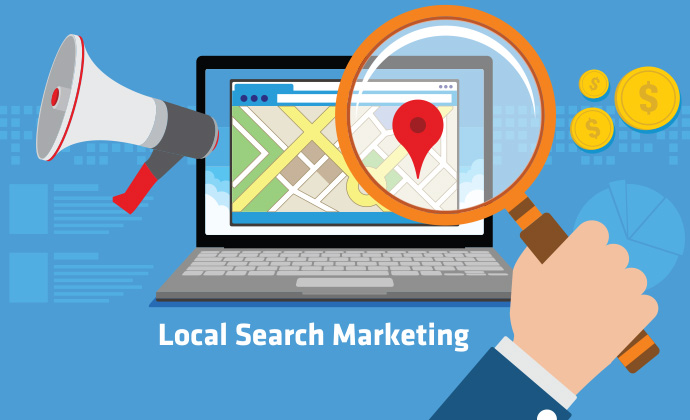 Search Advertising Is The Yellow Pages Of The 21st Century
May 29, 2013
It wasn't so long ago that we used to "let our fingers do the walking." However, today, most of us rarely use a hard copy version of a telephone directory? By contrast, when was the last time you conducted a search on Google or some other search engine? Probably not long ago.
We can all agree that yellow-page style directories are quickly becoming obsolete. And from my perspective, per click advertising has replaced yellow pages advertising as the most valuable and most important marketing tool for today's businesses.
Think about it. When someone used to go to the yellow pages to find a phone number, he or she was seeking a solution – someone to fix the plumbing, the closest pizza delivery restaurant, or a lawyer to deal with a traffic citation. Today, in the world of per click advertising and PPC management, we're still targeting the solution seeker. That's what makes the two advertising types so analogous. They both target consumers at the moment in time when they have already begun to make a purchasing decision.
Compare pay per click advertising and yellow pages to other types of advertising like newspaper ads or television commercials. When a consumer interacts with a newspaper ad, he or she is seeking news and information. They're not necessarily considering buying anything advertised in the newspaper. Similarly, when you're watching television, you're likely seeking entertainment, not the products and services advertised in a TV commercial.
I'm not saying TV or newspaper advertising isn't effective. I'm saying that PPC advertising has a unique advantage because it targets consumers at the time when they're seeking to make a purchase. In this way, it's far less invasive. In fact, Google advertising is actually helpful to the consumer in identifying the products and services they're seeking. And the pay per click services provider who creates the most relevant ad to meet a consumer's need will most likely win that consumer's business.
PPC advertising is also similar to yellow pages advertising in that it allows advertisers different formats to present their businesses to prospective customers or clients. Text ads that serve to users on the search results pages of Google and other search engines are very much like the listings in the phone book. Banner ads, or graphically designed display ads, are comparable to the large-format display ads we used to see in the yellow pages.
Unfortunately, though, very few pay per click advertisers take advantage of banner advertising. This is especially true of do-it-yourself PPC advertisers who don't have the help of professional PPC management.
Regardless, we have no doubt more and more businesses will begin taking advantage of the powerful effects of per click advertising. After all, it's really the yellow pages for the 21st century.
Tpo