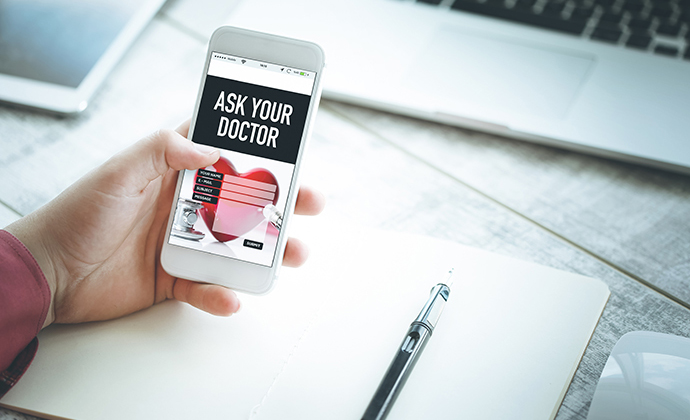 Healthcare Marketers Should Respect The Physician As 'Influencer In Chief'
December 13, 2017
The following article, written by Daniel Weinbach, published in the December 2017 issue of South Florida Hospital and Healthcare Report.
The era of healthcare consumerism is upon us. Today, consumers enjoy greater access to qualitative data about the hospitals and physicians they use, including patient satisfaction scores, health outcomes, and rankings. In addition, social media has placed physician reviews and hospital horror stories a click away. However, despite patients having more information resources at their disposal, making healthcare choices is not the same as finding the best deal on a television set, and it never will be.
For starters, consumers still don't pay the majority of their healthcare costs when they access services: only copayments, deductibles, and co-insurance. In fact, most patients don't know the cost of the healthcare services they utilize.
True, increased pressure for
healthcare price transparency
is slowly pulling back the curtain on healthcare costs. But for the moment, consumers don't exercise cost-comparison shopping in their selection of healthcare services, and many have not embraced the information available to them about their providers. So, even in the current era of healthcare consumerism, the
two most important selection criteria for patients remain insurance coverage and physician recommendations
. And insurance coverage is a relatively immovable force from the perspective of healthcare marketers.
See also, Marketing Healthcare Services Based On Price
Yet, despite the importance of physicians' recommendations,
healthcare marketers
and healthcare organizations of all sizes and sorts continue to increase their investment in
consumer-facing
marketing at disproportionate rates to their spending on
physician-facing
efforts. Hospitals, health systems, and their
ad agencies
in particular, have turned up their advertising volume, even for services that are largely accessible only with a doctor's referral. From cardiology to urology and from robotic surgery to radiation treatment, healthcare organizations pour their energy and dollars into consumer-directed marketing efforts. They have (seemingly) forgotten the role of the physician as "influencer in chief."
Learn From Drug Advertising
Drug makers have
always
recognized the physician's role in the purchasing process, so they have
always
included very specific calls to action in their
direct-to-consumer advertising
,. "Ask your doctor about [name-brand drug] for your moderate-to-severe [chronic disease]." That's the ubiquitous refrain for nearly every ad run by a pharmaceutical company. By comparison, in hospital ads or ads for specialists, you're unlikely to see or hear a call to action that mentions the patient's doctor.
Physician-Facing Marketing Is Essential
Provider organizations appear skeptical about the effectiveness of conventional marketing tactics like direct mail, email, and advertising for reaching and influencing referring physicians. However, these tools, along with a robust sales program, are essential components of an integrated
healthcare marketing
program.
Perhaps we should look at the pharmaceutical industry for guidance. Drug makers spend about $1.2 billion annually on promotional mailings to physicians. And they place more than $100 million of print advertising in journals read by doctors. Clearly, big-pharma marketers don't share the commonly held philosophy of so many hospital executives: "Doctors don't read direct mail. It just ends up in the garbage."
Physician-facing marketing requires the same level of integration and variation that consumer-facing marketing requires. Drug companies have figured it out, and they sell more medicine as a result. Now, those of us involved in marketing hospital and provider services need to apply the same approaches to our marketing programs.
We can't forget the push-pull relationship that exists between providers and their patients, and we can't forget that physicians remain the most powerful influencers for healthcare products and services.
Tpo